Now that I love myself
| | |
| --- | --- |
| Author: | Karin Nylund Hedberg |
| Published: | 2017-06-30 |
| ISBN: | 978-91-7773-170-2 |
| Format: | Soft cover |
| Language: | English |
| Pages: | 194 |
| Colour pictures: | 32 |
| Width / height / spine: | 180 / 200 / 11 mm |
| Weight: | 367 g |
| | |
| Buy at | |
| | Coming soon |
| | Buy |
| | Buy |
| | |
Also in other bookshops, both physical and on internet.
With inspiration from the late Kim McMillan I have explored what happens to me now that I love myself…
Life here on earth is both challenging and exciting, it is a fantastic journey that we share together. We have the opportunity to explore and learn a lot, as well as contributing our gifts and talents with each other.
The short reflections that this book contains have been a reminder to me over the last few years in daring me to see me, daring me to be more me and daring me to realize my dreams. My wish now is that they will also inspire You to dare to be more of that fantastic being You are and to dare to really live your life while you are here!
With Love
Karin
About the author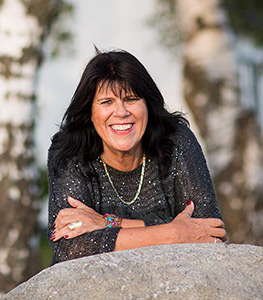 Karin Elisabet Nylund, was born in downtown Stockholm October 1954, married Hedberg and lived a great part of her emerging adulthood outside Sweden, mostly in Europe, Afrika and Asia. There she became aware of thoughts, consciousness and received insights about the capacity of and around our inner greatness. She found support in the Veda scriptures of India and from the late nineties, back in Sweden, inspired by the art method Vedic Art with Curt Källman as her teacher. The buildingblocks of these teachings have been important in allowing and daring Karin to see herself as a creative free person beyond dogma and limited designs.
Today you will find Karin Nylund Hedberg on Österlen, the very southeast corner of Sweden. She enjoys leading courses in Vedic Art, lectures, free dance and writing, all designed and guided by her heart´s power.