Eureka? – On the Practice of Yoga Āsanas
Also in other bookshops, both physical and on internet.


Eureka? — Survival of the Fittest or Troubleshooting on the Practice of Yoga Āsanas
Stellar wind, surfing in an ocean of Space. Spiraling light, rotating a Black Hole in the center. Now that the Theory of Relativity is said to be valid even on galactic scale, the Indvidual is just like a single cell in that theory: A precious point, a nucleus, a unit of manifested Energy in the unit Universe: A unit informed, but of what? Who collects the information?
The time that unit of Energy is given, is called Life. How to manage the survival Energy? Where will the pressure changes, the breathing and thinking bring you? Because swirling in that Space the nucleus is involved in moving. You begin to perform Āsanas? Why do you have to do it?
Mind the gap when answering.
Because there is a gap in the Mind. The gap exists but how to cross it remains uncertain. Because of this, the burden of proof, wonder and analysis, is on the Individual side:
Who am I?
The practice of Āsanas can be a part of the clarifying process, a part of a growing up, by connecting "Body, Mind and Soul"… …and this book is a critical commentary on that practice, with reference to the book Āsanas from 1933, written by Swami Kuvalayananda, the founder of Kayvalyadhama Yoga Institute, Lonavla, India.
About the Author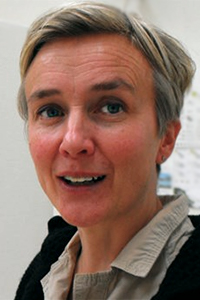 Maria Engberg is born in Sweden, educated at the Royal Institute of Technology – Architecture (KTH) in Stockholm. Trained within a broad physical and spatial field, she is also a long term practitioner of Pranayama.
Books by the author